Dr Prof Lars Ribbe
(Coach– Dean of the Faculty of Spatial Development and Infrastructure Systems at ITT)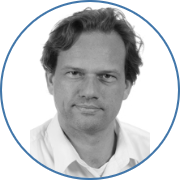 Dr Prof Lars Ribbe is the dean of the Faculty of Spatial Development and Infrastructure Systems, and professor for Integrated Land and Water Resources Management at ITT/TH Köln. He is a leading expert and authority on the water-energy-food-security nexus and it's functionality. Dr Prof Ribbe's research projects range around the world on subjects as varied as drought, the food-water-energy nexus, ecosystem management, tracking groundwater with gravimetric shifts, and advanced watershed management systems. Dr Prof Ribbe has a PhD in Hydroinformatics, from the Institute of Geography, Faculty of Chemistry and Earth Sciences at the University of Jena, a Masters of Engineering on "Technology in the Tropics" from TH Köln, and did postgraduate studies on Marine, Estuarine and Environmental Science (visiting postgraduate student) at the University of Maryland, along with a Chemistry (Dipl.Chem) degree from the University Bremen. His research focus is currently on integrated river basin monitoring, modeling, and management, along with strategies to cope with water scarcity, rainwater harvesting, drought management, the efficient use and reuse of water, access to water, flood management, and pollution from salt water intrusion, and diffuse sources.
Dr Sudeh Dehnavi
(Coach – Researcher, Lecturer and Project Coordinator at ITT)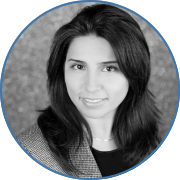 Dr Sudeh Dehnavi is a researcher, lecturer and project coordinator at the Institute for Technology and Resources Management in the Tropics and Sub-tropics (ITT) at TH Köln (University of Applied Sciences) in Germany. She is currently the coordinator of the IWRM MENA program and the "Water Security in Jordan from Data to Decision" project at ITT.
She is an expert in sustainable development of food and water systems especially in the fields of natural resources and agricultural economics, and food and water security and sustainability entrepreneurship. Her experience is focused on strategic planning and scientific coordination of international development projects and networks, and the design and implementation of international scientific conferences, science-policy dialogue workshops, and educational programs and excursions. She is always on the lookout for new ideas and methodologies in resource management – so if you have any, contact her.
When she is not educating the next generation of water managers she enjoys hiking, travel, organizing excursions, making documentaries, and PS4.
Frederick Lindenmann
(Coach – Research Assistant at ITT)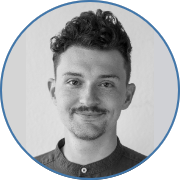 Frederik Lindenmann is a research assistant at ITT in the field of water and natural resources management. He has vast experience as a project manager in international research and development for innovative wastewater and recycling technologies, and the strategic planning and coordination of international projects. He has been involved in the drafting and managing of projects from BMBF, and ZIM, and has work and project experience in Niger with the Université Abou Moumouni de Niamey (WASCAL) in Niamey, in Brazil with the Centro Universitário Serra dos Òrgãos (UNIFESO), and in Germany with the Advanced Biomass Concept GmbH (ABC). In his spare time between research and studies, he enjoys bike trekking, outdoor activities, travel, and makes some of the best coffee you've ever tasted.
David Bonomo
(Technical Assistant– Student Assistant at ITT)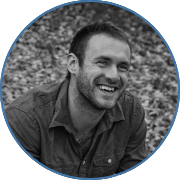 David Bonomo is a student assistant at ITT. He is a masters student in the IWRM MENA program at TH Koeln where his research interests focus around water management in feral cities, how to manage mega projects, and ecosystem management. His BA was in International Studies with a focus in the Middle East and North Africa at Colorado State University. There his research focused on climate change and security in the Middle East. Before his ventures into higher education, he worked in water quality management, forest maintenance, and digital marketing in the US, and also in education in the West Bank, France, and China, where he worked with youth ranging from refugees to the ultra wealthy. When he isn't studying or trying to figure out GIS, he spends his time hiking, swimming, reading, or planning his next big trip to some wild corner of the world.
Dr Arwa Abdelhay
(Coach – Associate Professor at GJU)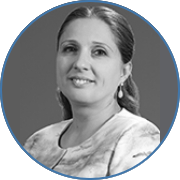 Dr. Arwa Abdelhay, has been an associate professor in the department of Civil and Environmental Engineering at the German Jordanian University (GJU) since 2010. She holds a PhD in Chemical Engineering from University of Grenoble/France, a MSc in Chemical Engineering from JUST, and a BSc. in Chemical Engineering from JUST. She teaches the subjects of wastewater treatment, air pollution control, solid waste management, and wastewater treatment plant design. She has been involved in several internationally funded projects as a coordinator and as a team member in the area of wastewater treatment, sanitation, and solid waste valorization and treatment. For the last three years Dr. Abdelhay, held the position of Vice Dean of the School of Natural Resources Engineering and Management (SNREM) at GJU. Her network and projects experience spans UNICEF, USAID, GIZ, and DAAD which focused on a variety of water and waste management issues. Dr. Abdelhay is currently active as well in several research projects including: EU- Installation of bioactive bulk wastes of new generation, GJU-'Destruction of Persistent Organic Pollutants (POPs) in wastewater using ultrasonic irradiation', and the treatment of olive press wastewater.
Dr Munjed Al-Sharif
(Coach – Senior Expert at GJU)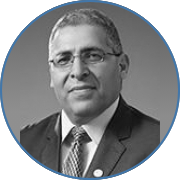 Dr. Al-Sharif is a Senior Water and Environmental Management expert. He has over 30 years of experience in Integrated Water Resources Management, groundwater and surface water modeling and management on quantity and qualit. His epertise spans from climate change adaptation, environmental management, institutional strengthening, and water policy to even public-private partnerships and the challenges therein. He has been a faculty member at GJU for over 13 years helping to grow the University and it's global impacts. A few career highlights include heading the United Nations Country Team (UNCT) joint program on adaptation to climate change to sustain Jordan's MDG Achievements, and Jordan's Higher Council for Science and Technology. He was the director of Queen Rania Al Abdallah Center for Environmental Sciences and Technology (QRACEST) at the Jordan University for Science and Technology (JUST); and acted as the lead manager for the EU TEMPUS project on IWRM and curricula development, the Minimum Household Water Requirement to Protect Human Health project, and seasonal variation modeling for the water quality of King Talal dam – among many others. His primary teaching and research focuses are waste management, water quality modeling, climate change adaptation, and environmental and water quality control and management. He holds a Ph.D.in water resources and Environmental Engineering from Kansas State University, a Master Degree in Civil Engineering from JUST, and a BSc in Civil Engineering from Yarmouk University.
Aline Bussman
(Coach – Regional Director at cewas)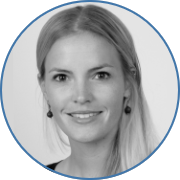 Aline is the Regional Director of cewas in the Middle East. She has more than 12 years experience as a resource management expert and business development trainer and her regional expertise lies in the Middle East, North and Eastern Africa, where she has been based for many years. Aline coordinates and manages all cewas activities in the Middle East, with a strong focus on environmental business development & ecosystem support programs in the region. Based on her experience in entrepreneurial support, she has developed comprehensive sector-specific ecosystem strategies in several MENA countries and initiated partnerships and coordination platforms to enhance innovative finance mechanisms, talent growth, and specialized business support. Aline provides tailored technical and business support to high-potential start-ups at the incubation and acceleration stage. In the context of long-term support programmes, Aline has been the lead trainer and coach for more than 50 start-ups and companies in Jordan, Palestine, Iraq and Lebanon over the past four years. She has an extensive water, environmental, and business-related network and an impressive amount of knowledge she can draw upon to scale sector-specific businesses and support the development of respective markets.
Maisam Otoum
(Coach – Country Manager at cewas)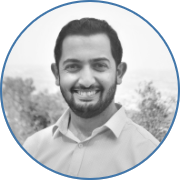 Maisam is the Jordan country manager for cewas Middle East and has a diverse experience in Water, Energy, and Climate Change programs with national and international NGOs. He is responsible for managing cewas activities in Jordan with a focus on green entrepreneurship, innovation in water and sanitation, and ecosystem development through partnerships and institutional collaboration. He is a passionate trainer and mentor for emerging entrepreneurs. Maisam holds a Bachelor's Degree in Civil Engineering (Jordan University of Science and Technology) and MSc in geophysics (University of Houston).
Janek Hermann-Friede
(Coach – Project Manager at cewas)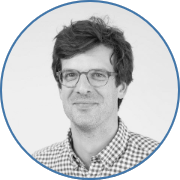 Janek is one of cewas' senior project managers and trainers with a geographic focus on the Middle East and East Africa. As a business coach and entrepreneur, Janek is keenly interested in the question of how social and ecological challenges can be overcome through economically sustainable initiatives. He supports innovation processes and helps enterprises to become investment ready. Janek is an environmental engineer with a postgraduate degree in international development cooperation. He has more than 15 years of work experience in business development, water governance, private sector engagement, and sustainable resources management practices.